Galaxy Slime is a popular type of slime to make at home, and fun too! You will love to add all that glitter to your slime and watch how it transforms into a beautiful galaxy slime. To make Galaxy Slime you will need 3 different colored clear slimes: purple, pink and blue. Did you know that every color of a galaxy has a meaning? For example, the blue color in a galaxy is a region with many young stars. The area that you see pink or purple in a galaxy are a region with a cloud of ionized hydrogen. Cool, isn't it?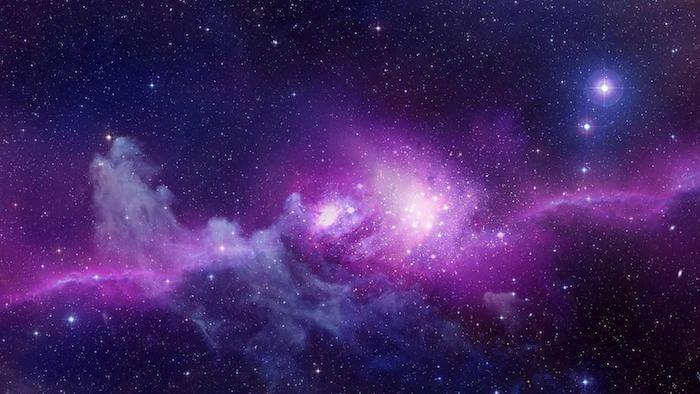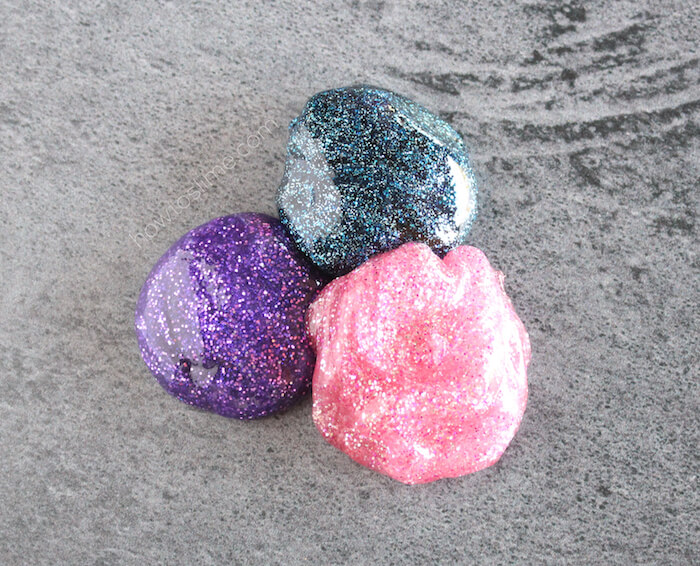 I love making galaxy slime because is fun to mix all the colors and glitters. I added a little bit of black food coloring to the blue slime, so it looks more like a blue galaxy color. Then, all you need to do is add a lot of glitter! You can add fine silver glitter to all the colored slimes, and then add blue glitter to the blue slime, purple glitter to the purple slime and pink glitter to the pink slime. Use different shades so it pops!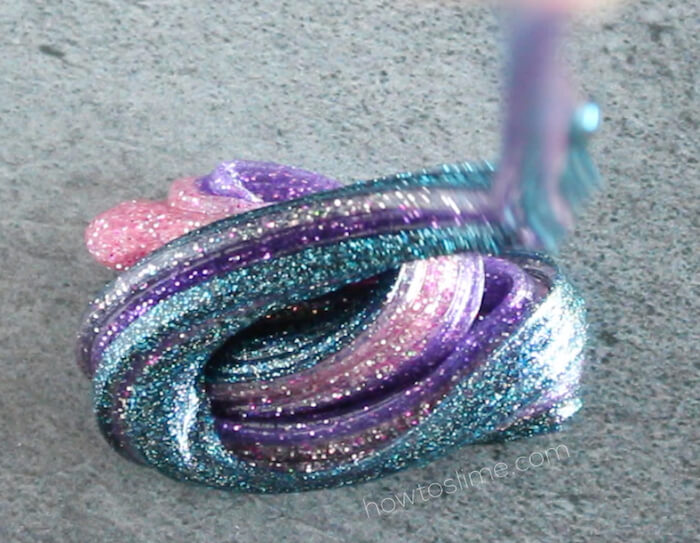 Ingredients
1 cup of Elmer's clear glue
food coloring (black, blue, pink and purple) You can make purple color by mixing red and blue.
glitter (silver, pink, blue and purple)
borax (or you can use Sta Flo instead of borax)
How to Make Galaxy Slime Easy Recipe
Divide the clear glue into 3 bowls.
Add blue food coloring with a very little bit of black food coloring to bowl number 1. Add silver and blue glitters and stir. Set aside.
Add pink food coloring to bowl number 2. Add silver and pink glitters and stir. Set aside.
Add purple food coloring to bowl number 3 (or red and blue to make purple). Add silver and purple glitters. Set aside.
Add the activator to all three bowls, one at the time. If using borax, make the borax mixture by adding 1 teaspoon of borax powder to 1 cup of warm water (hot tap water will work). Stir very well to combine. Add the borax mixture to the slime, little by little, until it begins to form. If you don't want to use borax you can use another slime activator as Liquid Starch (Sta Flo). If using liquid starch, you will need to add more amount to the slime than if using borax.
Add activator to the slime as needed, until you get the desired consistency. When it begins to form, take the slime out of the bowl and knead with your hands. Keep kneading and adding a little activator until the slime is not sticky anymore, but don't add too much or the slime will become stiff. If this happens, just add a little of water to the slime to make it soft and stretchy again.
Layer all three different colored slimes in one big bowl, or just put all of them on a surface, next to each other until they mix.
Play with it to see all the colors combine!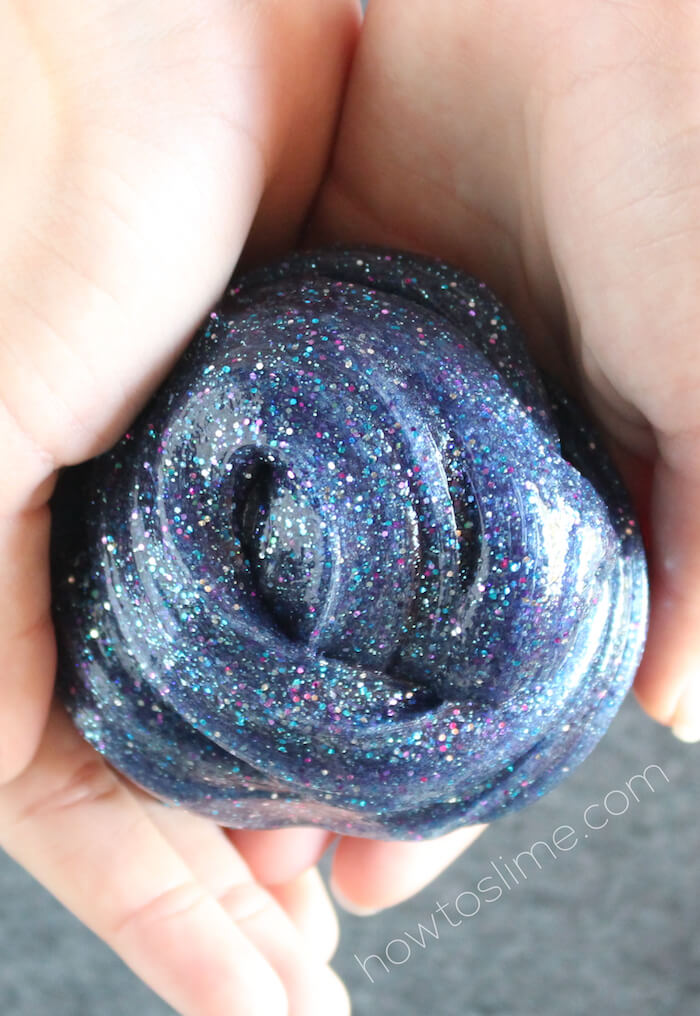 SaveSave
SaveSave
SaveSave
SaveSave
SaveSave
SaveSave
SaveSave
SaveSave