Butter slime is one of the most popular types of slime to make. Every one who loves slime searches for this recipe because the texture is super cool and very different from any other slime. I love butter slime! Follow this recipe step by step and you will get the perfect butter slime to play with for hours.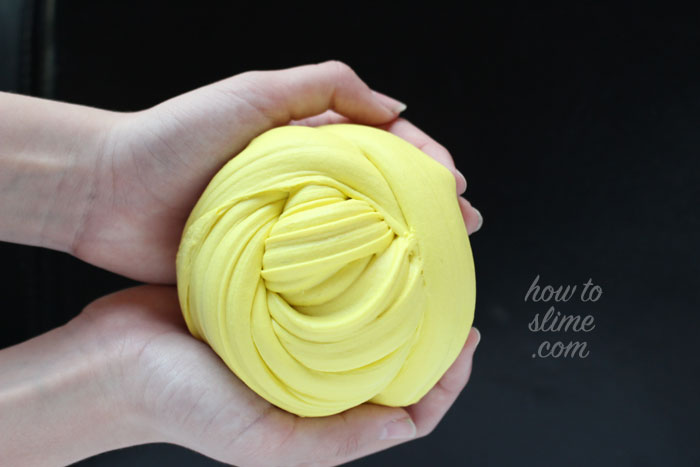 To make perfect butter slime you will need soft clay. You can buy it in different colors, so you don't need to add any food coloring to your slime. I tried salmon pink and yellow Daiso soft clay from Japan and I love it. You can buy it at Amazon, Etsy or eBay, or you can just use any other soft clay.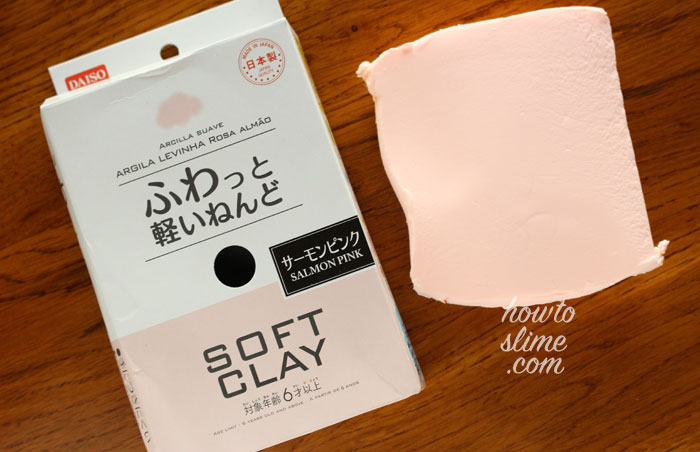 INGREDIENTS
1 bottle of Elmer's Washable Glue (4FL OZ/118ml)
1/4 teaspoon of baking soda
contact lens solution
Daiso Japanese soft clay (or other soft clay)
baby oil (optional)
body lotion
HOW TO MAKE BUTTER SLIME WITH CLAY
Pour out the entire contents of Elmer's glue into the bowl.
Add 1/4 teaspoon of baking soda and mix thoroughly.
Add contact lens solution little by little and mix until slime begins to form. When the mixture is not too sticky anymore you can take the slime out of the bowl and begin kneading with your hands. Keep kneading and adding contact lens solution until the slime is not sticky anymore, but don't add too much because it will ruin your slime.
Now put the soft clay on top of your slime and mix using your fingers.
You can now add the baby oil and the lotion and mix well. Add as much lotion as you need to make your butter slime stretchy, and as much baby oil as you need to make it glossy. If you want a matte butter slime, don't add the baby oil.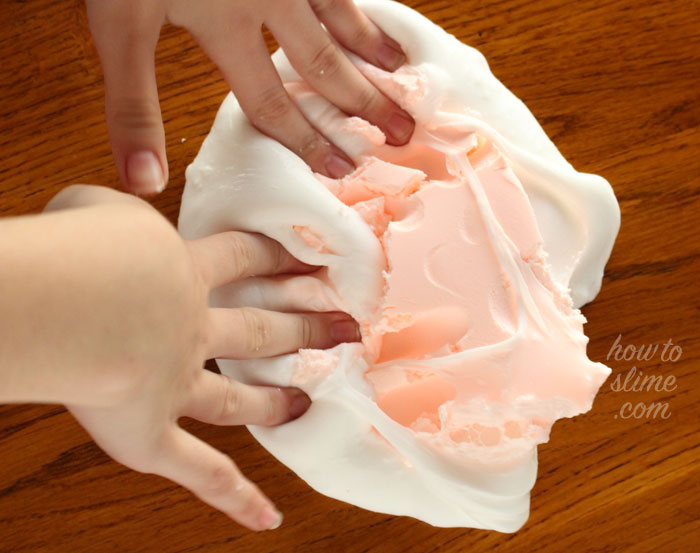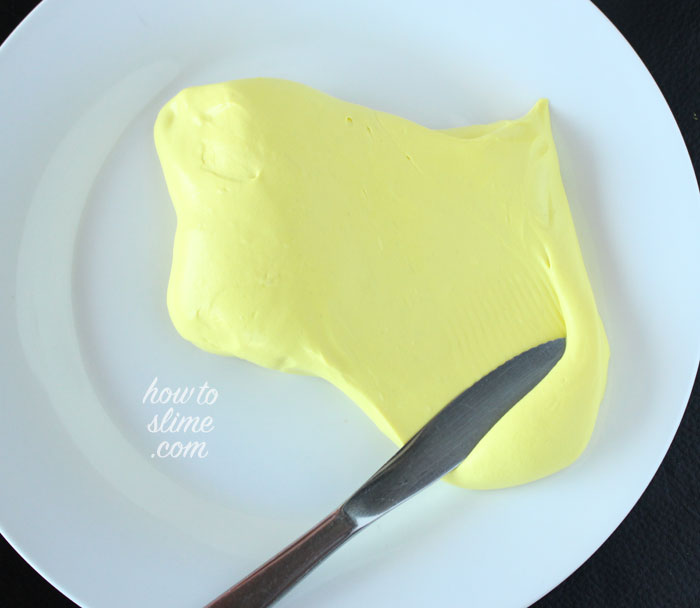 SaveSave
SaveSave
SaveSave
SaveSaveSaveSave
SaveSave