Cake in a Jar Slime is so much fun! It looks really pretty and it's very fun to make and play with. The "cake" part is cloud slime and the "buttercream" is fluffy slime. You can create any cake in a jar slime that you can think of, just change the colors of the sponge cakes and the buttercream. Then add any fake sprinkles you'd like on top and you'll have your own Cake in a Jar Slime!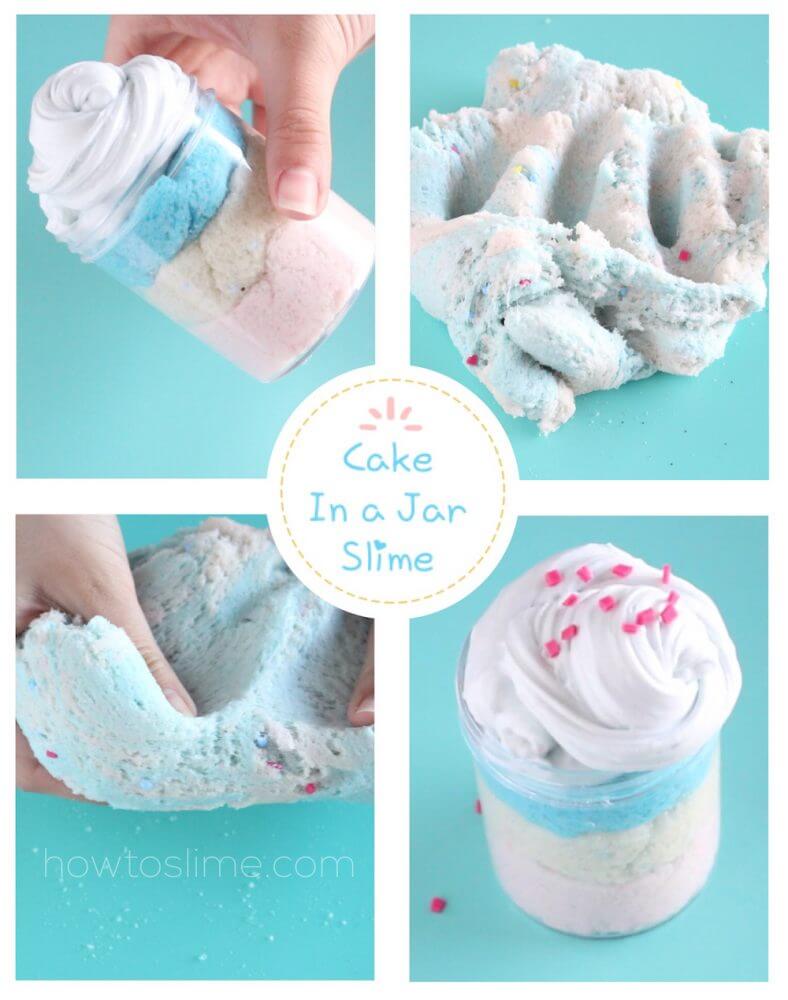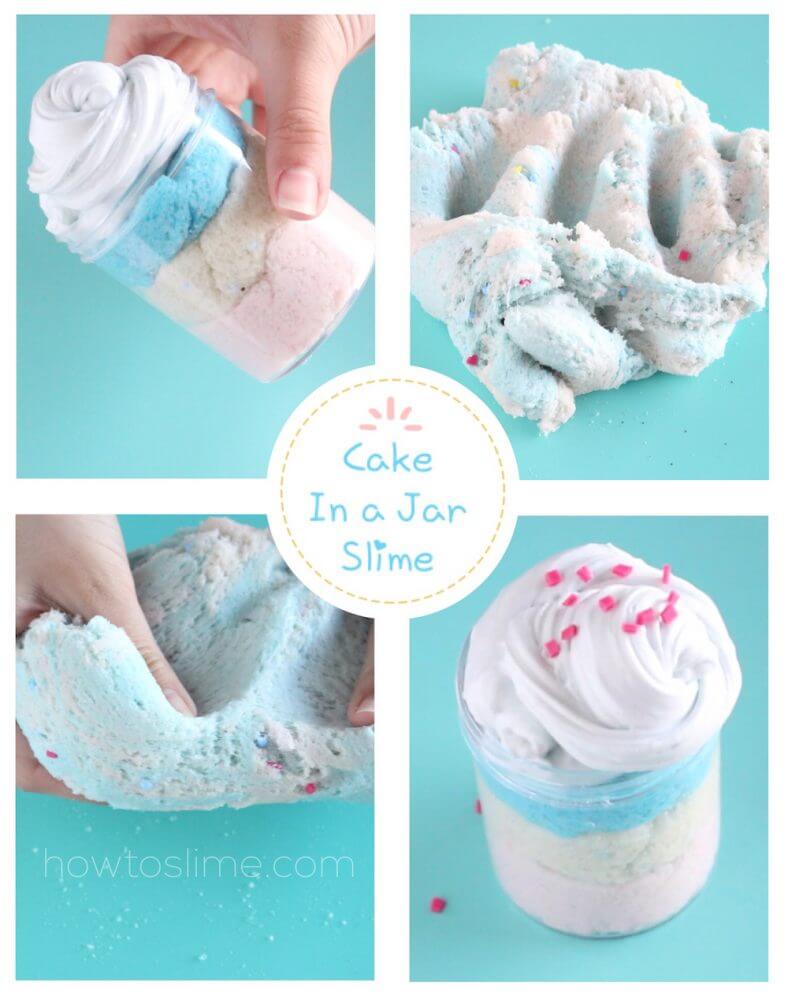 You can also add some scent to your Cake in a Jar Slime. Just add a few drops of fragrance oils or extracts to the buttercream or the part you want scented. This cake in a jar slime is very easy to make. Here is the recipe, have fun!
Ingredients
1 cup of Elmer's White Glue
Activator (Borax or Liquid Starch)
Shaving cream
Instant snow powder
Food coloring
Fake sprinkles
How to Make Cake in a Jar Slime
First you need to make regular slime mixing 1 cup of white glue with the activator. Add a little activator to the glue and mix well. Keep adding little by little until the slime is not sticky anymore. You can use your hands to knead the slime when it starts to form.
Now separate a little part of the slime to use as the buttercream. Add any food coloring you'd like and mix well. Add shaving cream to the slime, as much as you need to make it fluffy. Set aside.
Make the instant snow adding a little water to the snow powder. Add the snow to the slime that you are using to make the cake. When adding the fake snow to the slime you might need to add more activator until is not sticky anymore.
Separate the cloud slime in 3 parts, or as many colors as you want to use for your cake in a jar slime.
Create your cake in a jar slime by adding the layers to the jar. Put the fluffy slime on top and add some fake sprinkles too.
Keep your slime in an airtight container.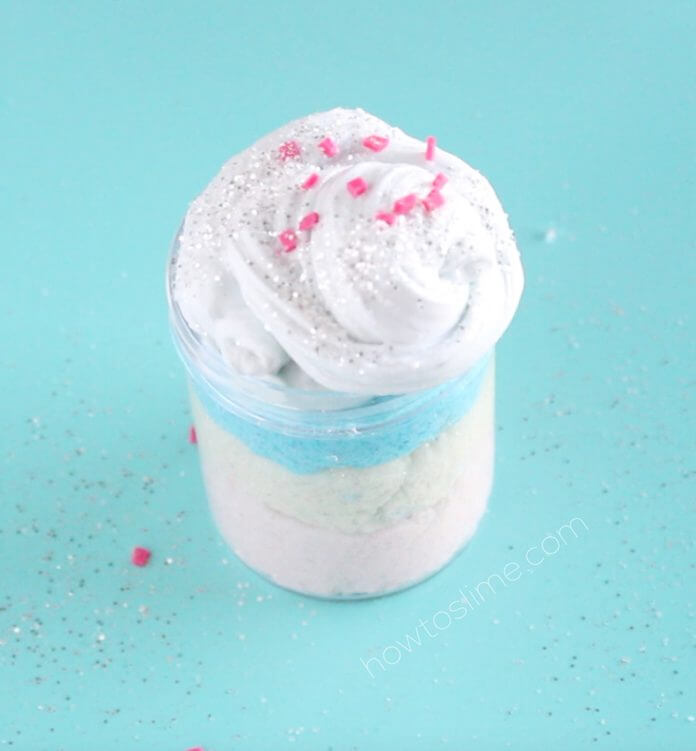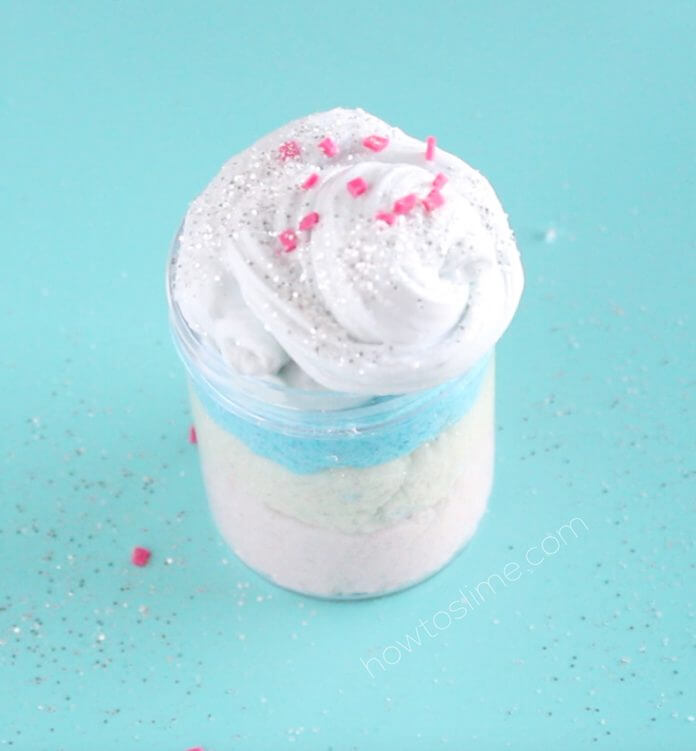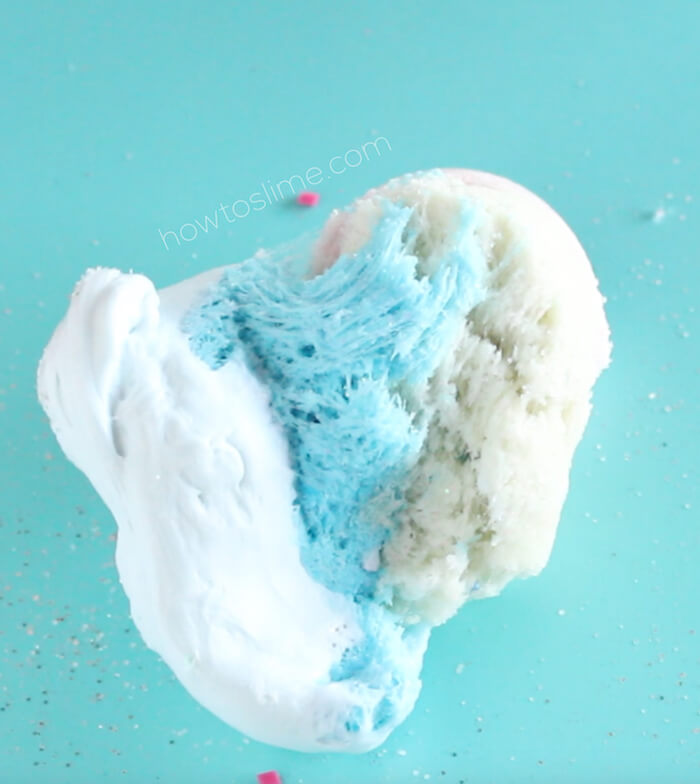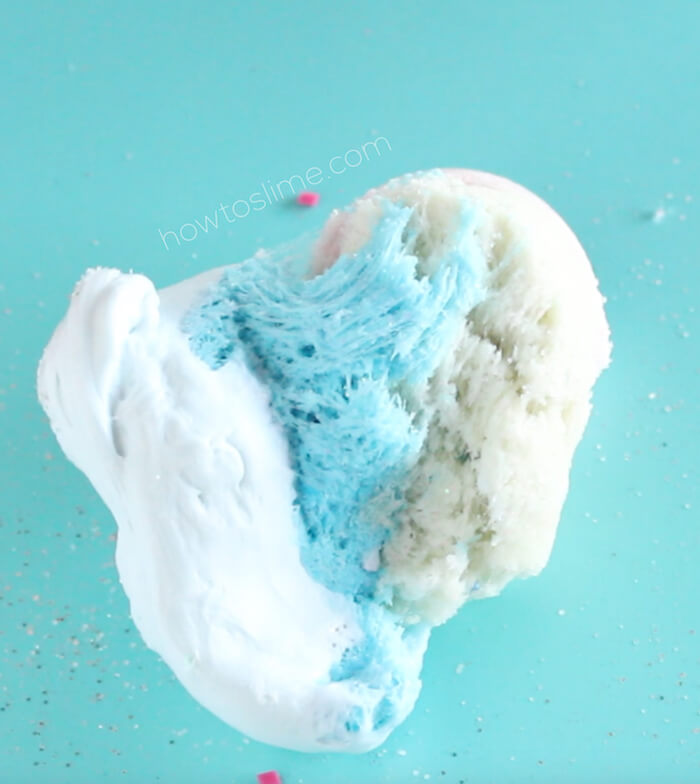 SaveSave
SaveSave
SaveSave
SaveSave
SaveSave
SaveSave