I am in love with my Buttered Popcorn Slime! This slime is so much fun. I had some styrofoam packing peanuts that came inside a package and I thought to use it to make buttered popcorn slime. It's actually the first time I make Popcorn Slime and I am very happy with the results. This slime looks just like real buttered popcorn!
Here is a picture of the styrofoam packing peanuts that I used, but I think any other shape would work. I broke them in smaller pieces using my hands. Just don't make them too small because they kind of melt into the slime. The ones that I made bigger look better and more like real popcorn.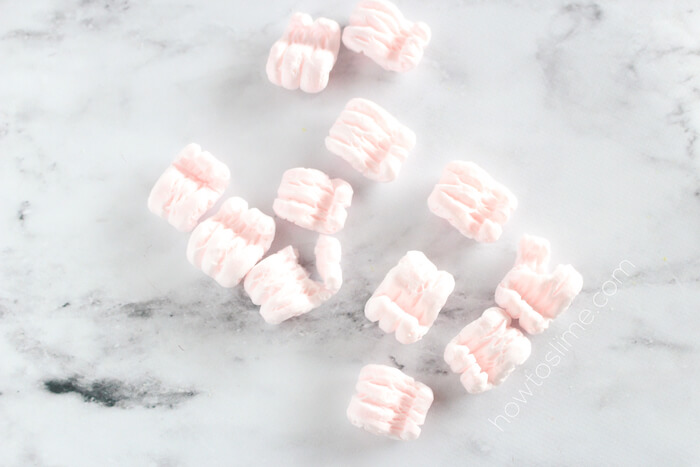 Besides the styrofoam, all you need to make Buttered Popcorn Slime is white glue, yellow food coloring and the activator. Here is the recipe without borax, but if you prefer to use borax, just substitute the liquid starch for borax.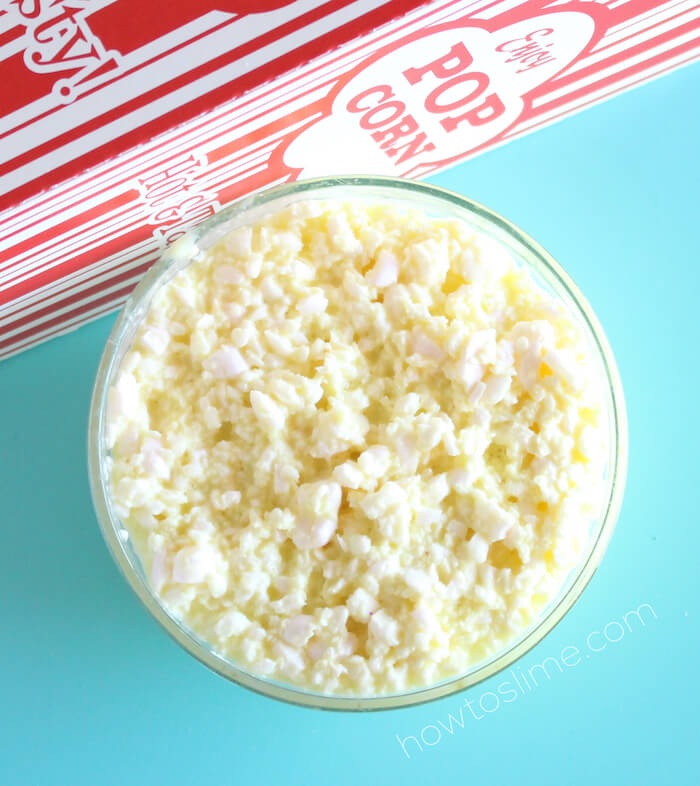 Ingredients
1 cup of Elmer's White Glue
Liquid Starch (I use Sta-Flo)
yellow food coloring
styrofoam packing peanuts
How to Make Buttered Popcorn Slime, recipe without borax
Empty the white glue into a bowl. You can use more glue if you like to make a bigger slime. Add one or two drops of yellow food coloring (or more until you get the color you want) and stir well.
Add a little of Liquid Starch. If you put too much your slime will become stiff, so just add little by little while stirring, until the slime forms.
When the slime begins to form take it out of the bowl and knead with your hands.
Keep kneading and adding more activator as needed.
While the slime is still a little sticky, add the styrofoam and mix well. Add more activator if needed, until the slime is not sticky anymore.
Keep it in an airtight container when not playing with it. If you leave it sit for one day, the styrofoam pieces will rise to the top and it will look more like real popcorn!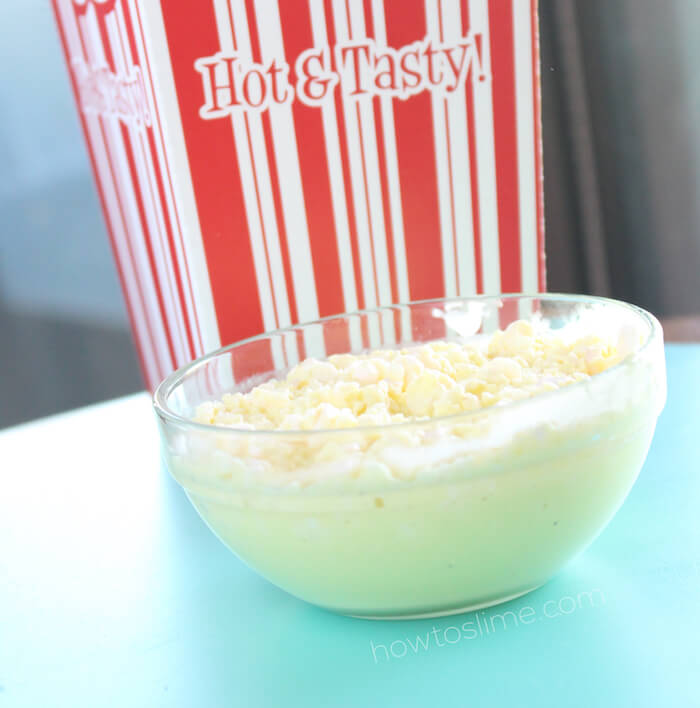 SaveSave
SaveSave
SaveSave