Every time I go to the store and I find new glue products to make slime I get so exited! The new Elmer's Glow in the Dark Glue is perfect to make easy glow in the dark slime and it's available in 3 colors: pink, blue and natural. You will only need 2 ingredients to make this Glow in the Dark Slime easy recipe: Glow in the dark glue and activator. I love that the glue even has some glitter in it!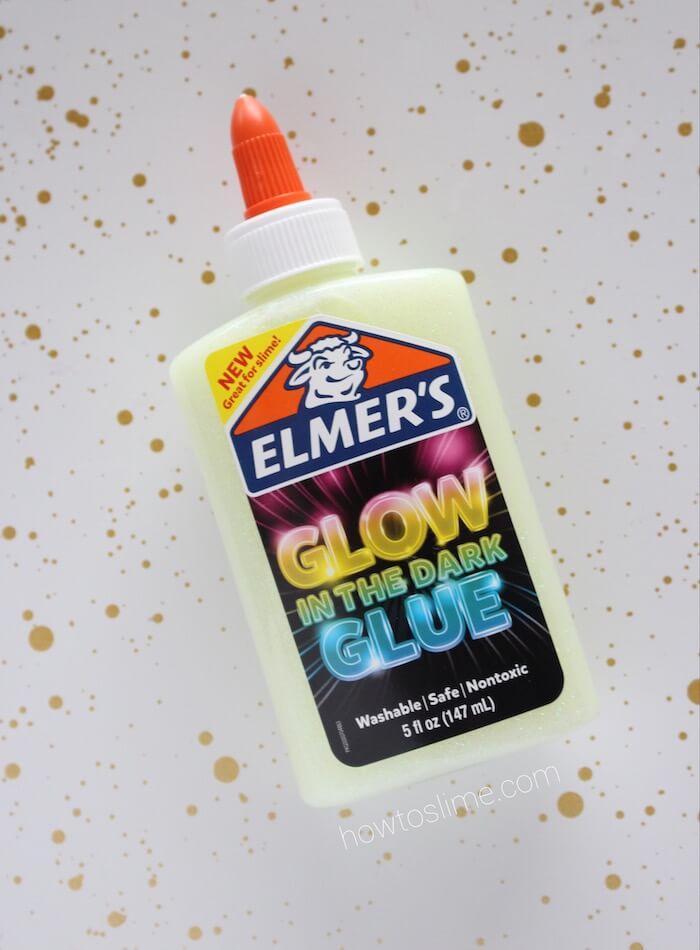 Without using the glow in the dark glue you would have to buy glow in the dark paint or powder and then add it to the glue. The new Elmer's Glow in the Dark Glue already has everything you need to make the slime glow, so it's so much easier to use, and less messy!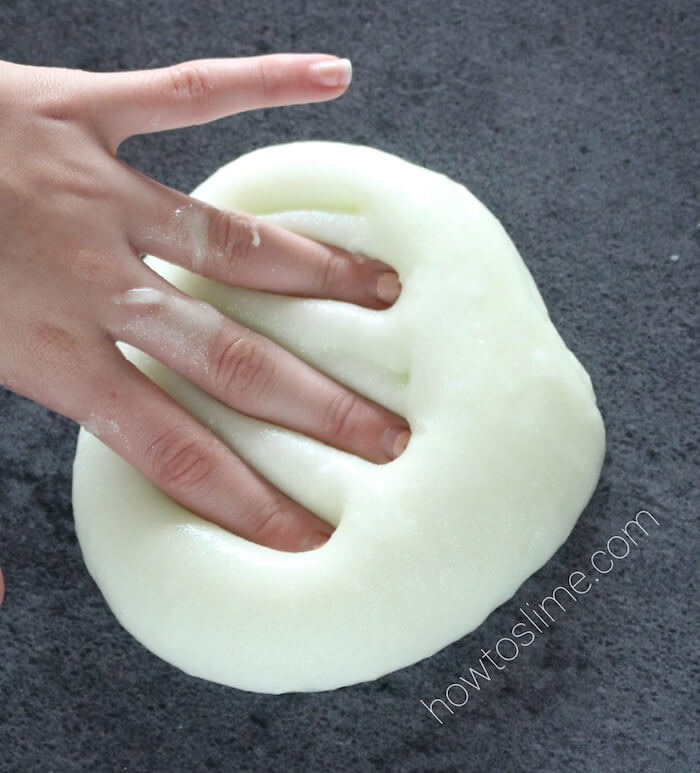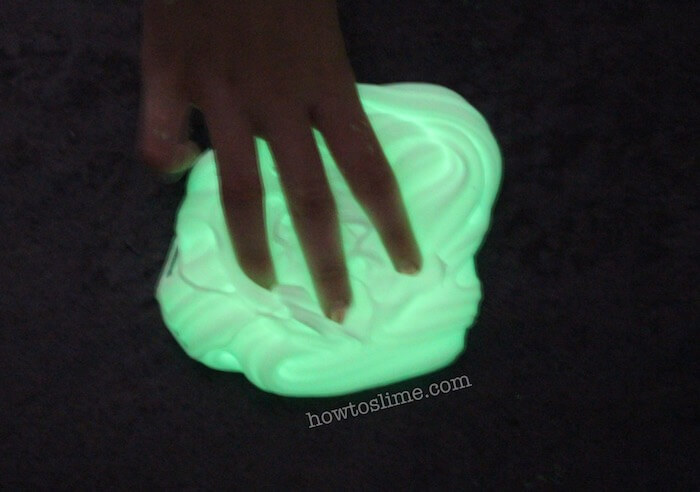 You won't need a black light to get this slime glowing. Just expose it to light for a while so it absorbs the light energy to then slowly release it. This slime is also great for glow in the dark parties! Here is the recipe:
Ingredients
1 bottle (5 oz) of Elmer's Glow in the Dark Glue (I used the natural color)
activator (I used borax)
How to Make Glow in the Dark Slime
Make the borax mixture by mixing 1 teaspoon of borax powder with 1 cup of warm water (hot tap water will work). Stir very well until it dissolves completely. Set aside. If you prefer to use something else instead of borax, you can use liquid starch or detergent.
Pour out entire contents of the glue into a bowl.
Start adding de borax mixture and mixing until the slime begins to form.
When the slime is not too sticky, you can take it out of the bowl and begin kneading with your hands.
If it's too sticky you can add a little more activator. If it gets too stiff, you can add a little bit of water.
Have fun playing with your glow in the dark slime!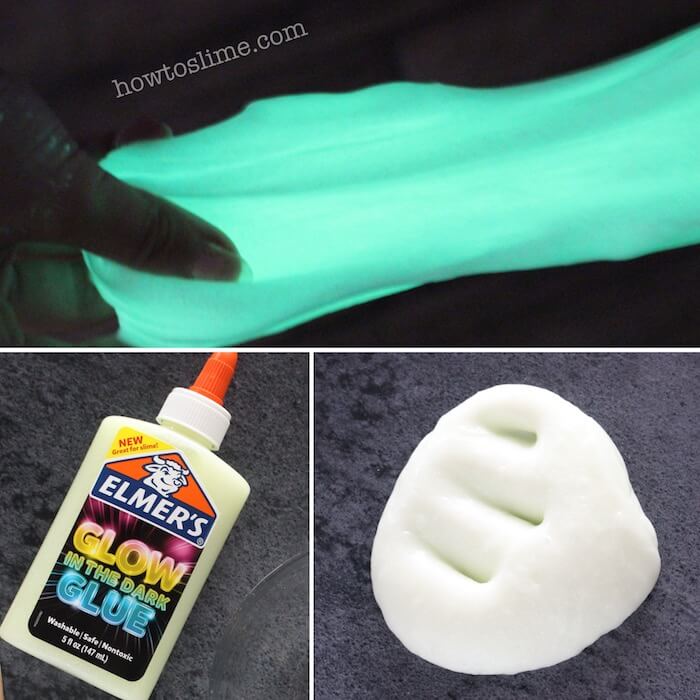 SaveSave