Making a squishy stress ball with slime is very easy. If you need a fun way to calm you down, you should try making a Slime Stress Ball! All you need is slime and a balloon to make your own stress ball. Find a balloon that you like. You can choose a clear one to see the color of the slime through the balloon, you can use a metallic one, a solid color, one with dots on it, or also a tie dye balloon would look great.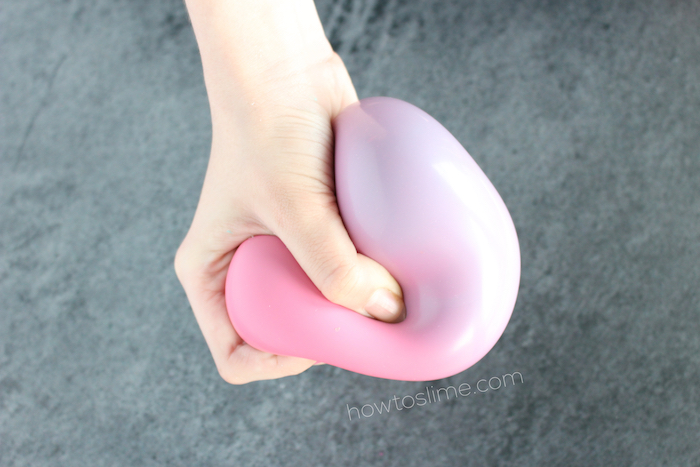 If you are not using a clear balloon to make the stress ball, then don't worry about how your slime looks. I made mine with white glue and blue food coloring, that's why it shows a little shade of blue on the stress ball when pressing it. If you would like your stress ball to have a crunchy texture, you can add beads to your slime, like fishbowl beads. Or you could add sand to the slime for a grainy texture.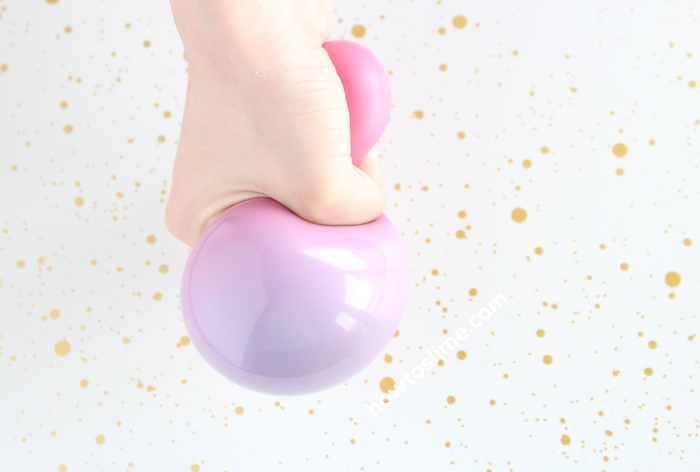 INGREDIENTS
How to Make a Stress Ball with Slime
Make the slime or use one that you already have at home. You can check the slime recipe index in my website to find the one you like.
Pour your slime into the balloon. The easiest way to do this is using a funnel. Attach the end of the balloon to the bottom of the funnel and pour the slime.
Release the air and tie a knot in the balloon. Cut the end off. Now you have your slime stress ball!