If you are new to slime you probably want to start making the basic and easiest recipe. Then, once you get better and better making slime, you can start trying different recipes. You can also use this recipe as a base for many other slimes. To decorate your slime just add more ingredients like glitter, beads, confetti, color… and make your own creation!
For this Basic Slime Recipe you will only need 2 ingredients. Ready to make some easy and awesome homemade liquid starch slime?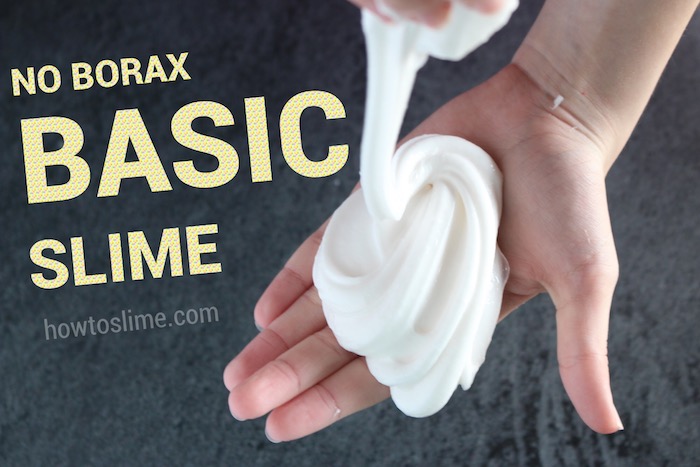 INGREDIENTS
1/2 cup of Elmer's white washable school glue, or any other washable PVA glue
Liquid Starch (I use Sta-Flo and it works great)
How to Make Basic Slime, the easiest 2 ingredient slime recipe
Empty the glue into a bowl.
Now add Liquid Starch. If you put too much your slime will become stiff, that's why I don't like to give an exact amount for the activator in my recipes. Just keep adding liquid starch little by little while stirring, until the slime forms.
When it begins to form, take the slime out of the bowl and knead with your hands.
Keep kneading and adding more activator (always little by little) as needed, until you get the perfect not sticky slime texture.
Keep it in an airtight container when not playing with it.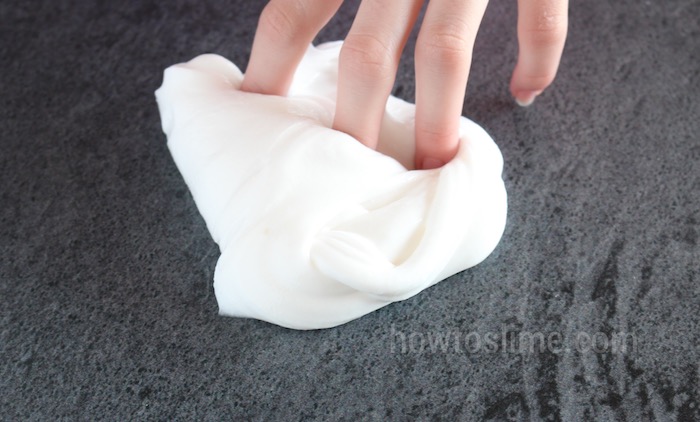 SaveSave