Clear slime is one of the most beautiful slimes out there, that's why I am showing you how to make it. I love it because it looks like liquid glass! To make this type of slime you will need to use Elmer's clear glue, instead of the regular one that is white. You should use borax to make clear slime, unless you are allergic! And because you want your slime to be crystal clear, don't add any food coloring. We only added confetti glitter and it looked so beautiful!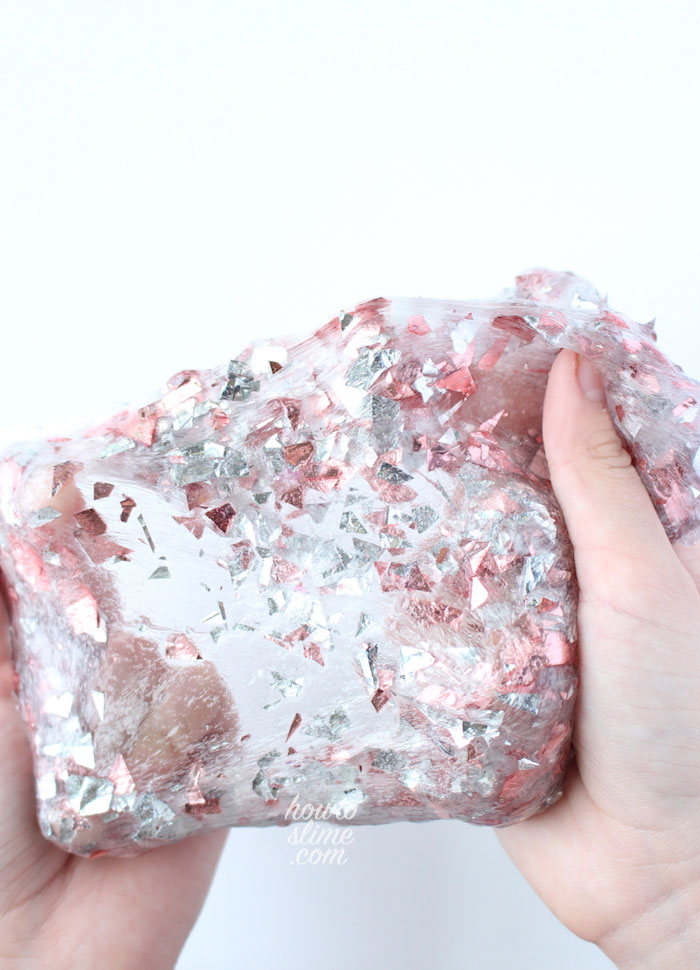 INGREDIENTS
1 bottle of Elmer's Washable Clear Glue (5 oz/147 ml)
1 teaspoon of borax powder
water

HOW TO MAKE CRYSTAL CLEAR SLIME
Make the borax mixture by adding 1 teaspoon of borax powder to 1 cup of warm water (hot tap water will work). Stir well to combine. Set aside.
Pour out the entire contents of Elmer's clear glue into a bowl.
Add 1/2 cup of water to the bowl. Stir well to combine.
Add some of the borax mixture to the bowl and stir. Keep adding until it begins to form. Don't use all of the borax mixture or your slime will become stiff. Just use as much as you need to make the slime stretchy.
Put it in an airtight container and let it sit for 2 days so it becomes more clear!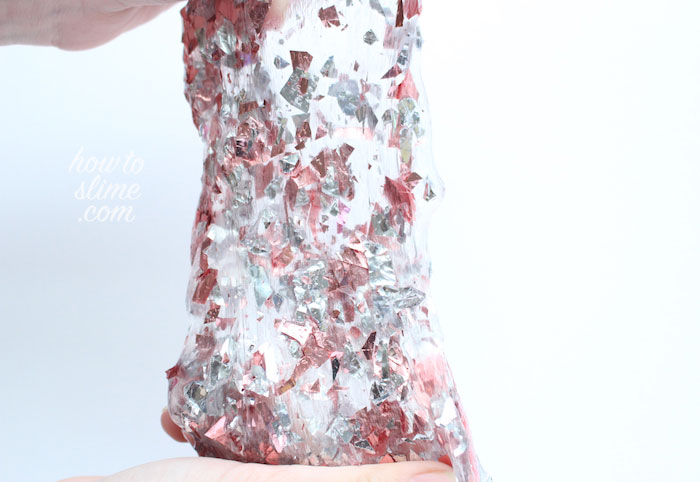 SaveSave