Did you know you can make slime out of candles? Sure you can! Candle Slime is another fun type of slime to add to your collection, but be careful while making it so you don't burn yourself. Ask a parent or an adult to help you making this type of slime.
What I love about candle slime is the smell and the texture. I used a red scented candle like the one you see in the pictures. Now my slime smells like Christmas! The texture is very smooth and fluffy, it reminds me of butter slime. And because the candle already has color, you don't need to add food coloring.
You will be surprised how this candle slime doesn't change its texture after a few days as others do! It will be fluffy and stretchy for a long time.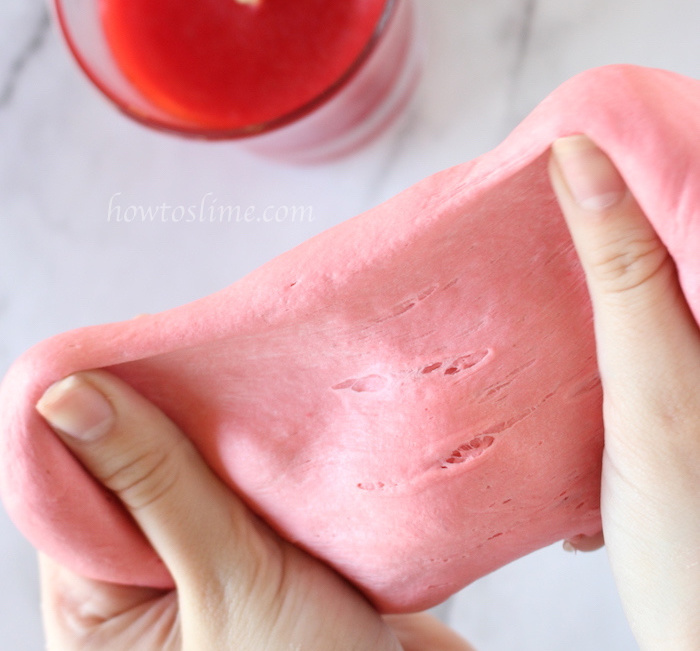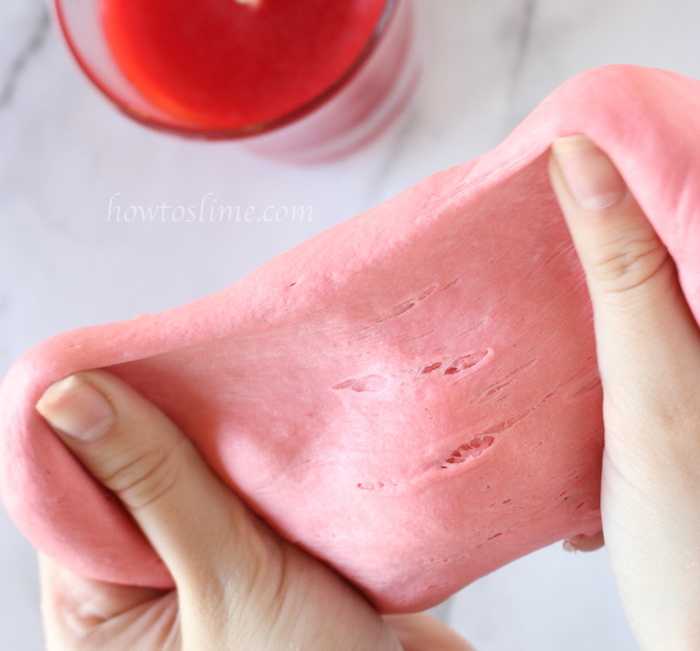 INGREDIENTS
1 candle
1 small bottle of Elmer's Washable Glue
1 teaspoon of borax powder, dissolved in 1 cup of warm water
HOW TO MAKE CANDLE SLIME
First make the borax mixture by adding 1 teaspoon of borax powder to 1 cup of warm water (hot tap water will work). Stir well to combine. Set aside.
Put the candle into a glass container (mine already was when I bought it). Melt the candle on the stove.

Let your parents do this part!

They could also use the microwave to melt the candle. If melting on the stove make a double boiler, boiling water in a saucepan and putting the glass container with the candle into it.
When the candle has melted add the glue immediately and start stirring. Wait to turn off the stove until the candle is completely mixed into the glue or you will end up with pieces of candle in your slime. Now it should be all nice and smooth.
Now you can add some of the borax mixture into the mix and stir with a spoon or wooden stick. Keep adding and mixing until it begins to form.
Keep the slime in an airtight container when not playing with it.
SaveSave
SaveSave
SaveSave
SaveSave
SaveSave
SaveSave
SaveSave
SaveSave
SaveSave
SaveSave