I love playing with slime and I am sure you do too! While playing with it, have you ever thought that it would be great if your slime had a nice scent? Well, this is possible! You can add a nice smell to your slime by using fragrance oils or extracts.
This scented slime recipe it's very easy to make and you can choose any scent you like: orange, apple, lavender, vanilla, peppermint, cotton candy, cinnamon… It's a basic 3 ingredient recipe, but you can add some color if you want to make the perfect slime. I love having a birthday cake slime that smells like vanilla, or a cotton candy slime that actually smells like cotton candy! This one that I made is a peppermint slime with a peppermint scent. It looks great, and smells even better!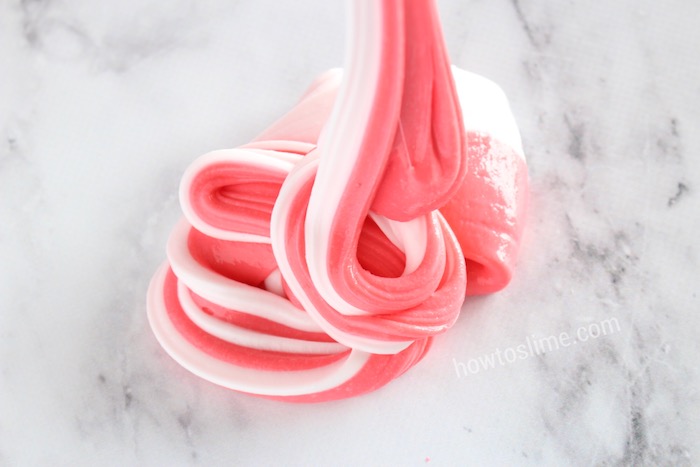 INGREDIENTS
1/2 cup of Elmer's white or clear washable school glue
Liquid Starch (I use Sta-Flo)
fragrance oil or extract
food coloring (optional)
How to Make Scented Slime
Empty the glue into a bowl.
Add food coloring (optional).
Add a few drops of fragrance oil or extract and mix well.
Add Liquid Starch. Keep adding it, little by little while stirring, until the slime forms.
When it begins to form, take the slime out of the bowl and knead with your hands.
Keep kneading and adding more activator (always little by little) as needed, until you get the perfect not sticky slime texture.
Store it in an airtight container when not playing with it.
SaveSave