If you like your slime to have a glossy finish, then try this easy and simple recipe to make a stretchy and fun glossy slime! The secret ingredient to make your slime glossy is baby oil.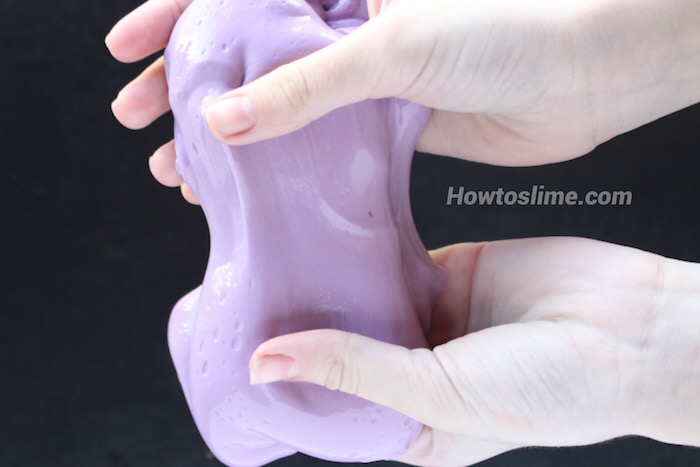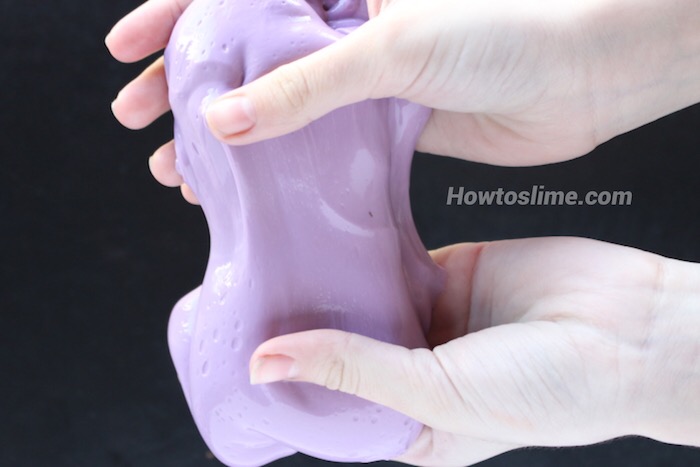 INGREDIENTS
1 bottle of Elmer's Washable Glue (4FL OZ/118ml)
1/4 teaspoon of baking soda
1 tablespoon of baby oil
contact lens solution
food coloring (optional)
HOW TO MAKE GLOSSY SLIME
Pour out the entire contents of Elmer's glue into the bowl.
Add 1/4 teaspoon of baking soda and mix thoroughly.
Add the baby oil and mix well.
Add food coloring if desired and mix.
Add contact lens solution little by little and mix until slime begins to form. When the mixture is not too sticky anymore you can take the slime out of the bowl and begin kneading with your hands. Keep kneading and adding contact lens solution until the slime is not sticky anymore, but don't add too much because it will become stiff.
Put it in an airtight container and let it sit overnight so it becomes more glossy!