Crayola Model Magic is a non-toxic, lightweight, soft modeling material available in different colors, and it's great for slime! Adding Crayola Model Magic to your slime will create a very smooth and moldable Butter Slime. If you are looking for a butter slime easy recipe, try this one made with Crayola Model Magic, you will love it!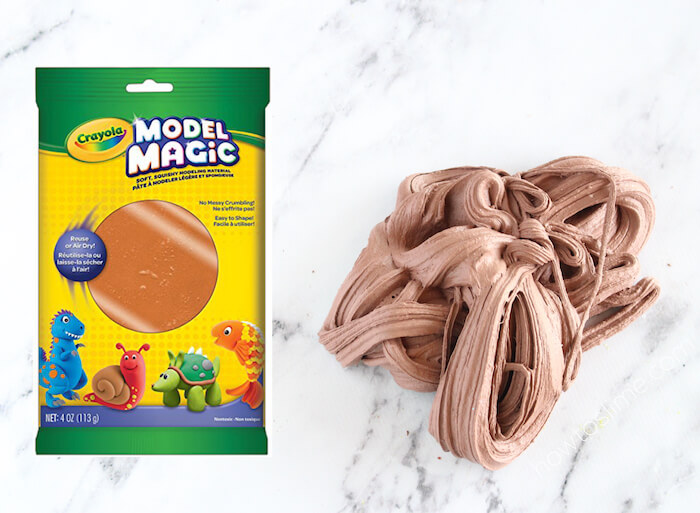 Model Magic is available in almost any color you can think of: primary colors, secondary colors, neon colors, even shimmer colors! But if you don't find the colors you want, you can still create your own colors by mixing different colored balls of Model Magic. When I went to the store to buy my Crayola Model Magic all they had available was the brown one. I will try to make this butter slime with different colors of Model Magic next time, but I like how this one turned out and how it looks like chocolate slime.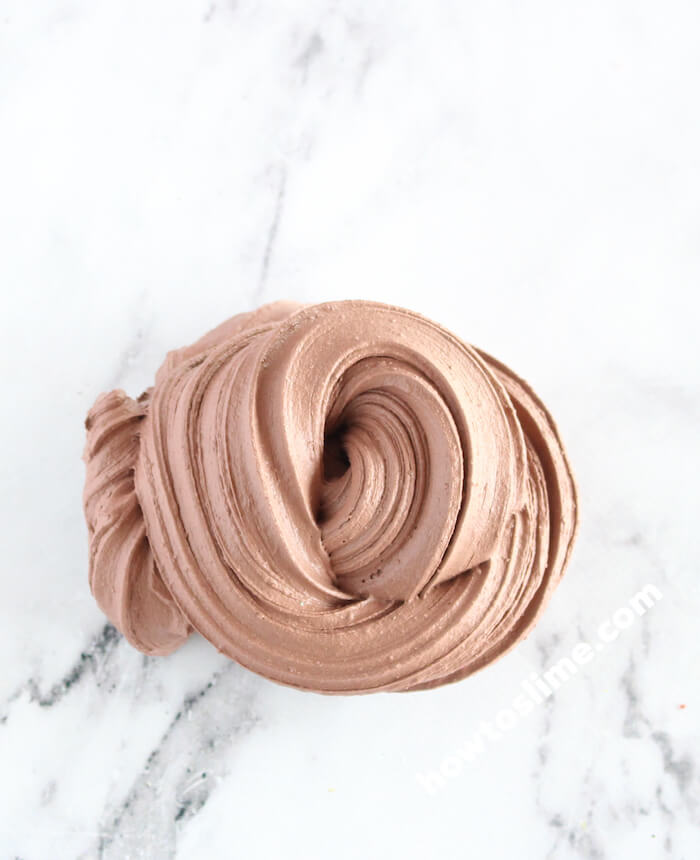 Ingredients
1/2 cup of Elmer's Washable White Glue
Borax mixture (1 teaspoon of borax powder dissolved in 1 cup of hot tap water)
Lotion
Crayola Model Magic
Butter Slime, easy recipe with Crayola Model Magic
Pour the glue into a bowl.
Add some borax mixture and stir well. Keep adding borax to the glue until the slime begins to form. Don't add too much or your slime will become too stiff.
When the slime starts to form you can take it out of the bowl and knead with your hands. If it's too sticky, you can add a little more of the borax mixture to the slime.
Now that the slime is formed, you can add the Crayola Model Magic to it. Use the same size of Model Magic as the slime. Put the model magic on top of the slime and mix with your fingers.
Add some lotion and mix well. Add as much lotion as needed to get a smooth and soft butter slime texture.
Store your butter slime in an airtight container. If it becomes very hard you can add some more lotion.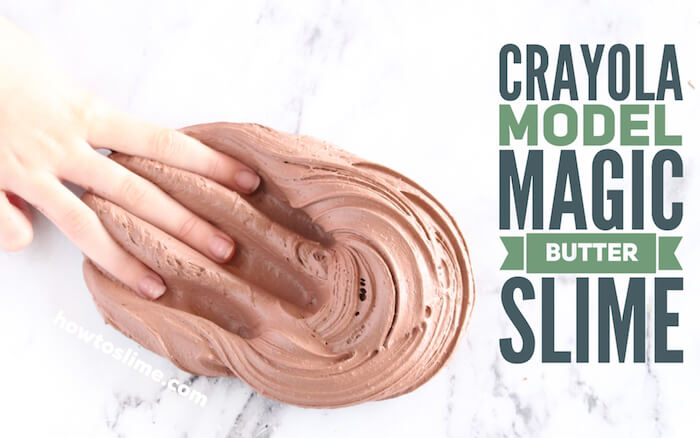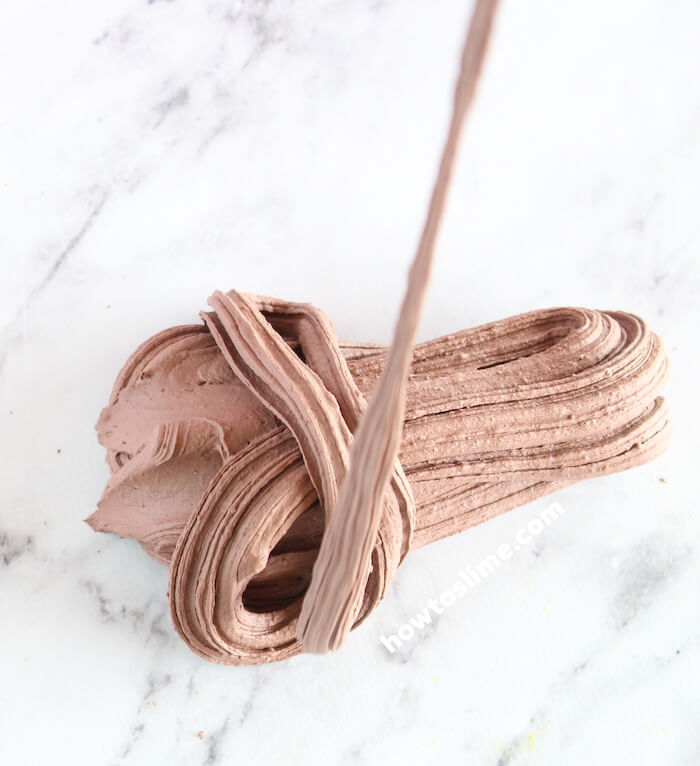 For more of my recipes to make Butter Slime follow this link: How to make butter slime.
SaveSave
SaveSave