I can't wait for summer to start! Thinking about summer, the ocean and vacations, I came up with this beautiful turquoise ocean color slime. Depending on the ocean region, the water can be blue, green or turquoise. This slime color reminds me of the clear turquoise waters of the Caribbean and Bahamas. Wouldn't be nice to be there right now?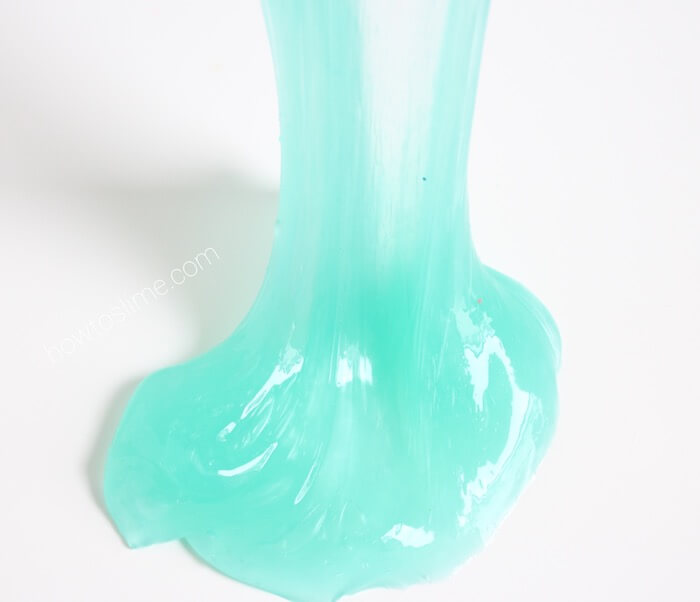 If you prefer to make a blue ocean slime, just use blue food coloring. I added green and blue to my clear slime to make this beautiful turquoise color. On top of the ocean slime you can see a cute little seahorse, but feel free to add any other ocean related animals.
This recipe to make Ocean Slime is borax-free, but you can use borax if you prefer to do so.
Ingredients
1/2 cup of PVA clear glue
1/2 cup of water
liquid starch
blue and green food coloring (I used pastel colors)
small ocean animal
How to make Ocean Slime Recipe Without Borax
Combine glue and water in a bowl. Stir well.
Add 2 drops of blue food coloring and 1 drop of green. Stir to mix and check the color. Add more blue or green to achieve the desired color.
Add the liquid starch. You will need about the same amount as glue, but don't add all at the same time or your slime could become stiff. Start adding little by little while mixing. Knead with your hands when it's not too sticky. Add more liquid starch if needed. If you added too much and the slime becomes stiff, add a little of baby oil, hand sanitizer or moisturizing gel.
Add your ocean animal to the slime and then it's ready to be played with. Have fun!