This Rice Crispy Slime Recipe is easy and fun to make. If you like crunchy slimes you are going to love this type of slime made with rice! It's super crunchy and it has sticky and gooey threads when stretched, just like real Rice Krispies treats!
I added a little of yellow food coloring to the white glue to make it look more like rice crispy. For the rice I prefer to use short grain rice because I like it better how it looks in the slime, but you could also use any other type of rice. And use only uncooked rice, of course!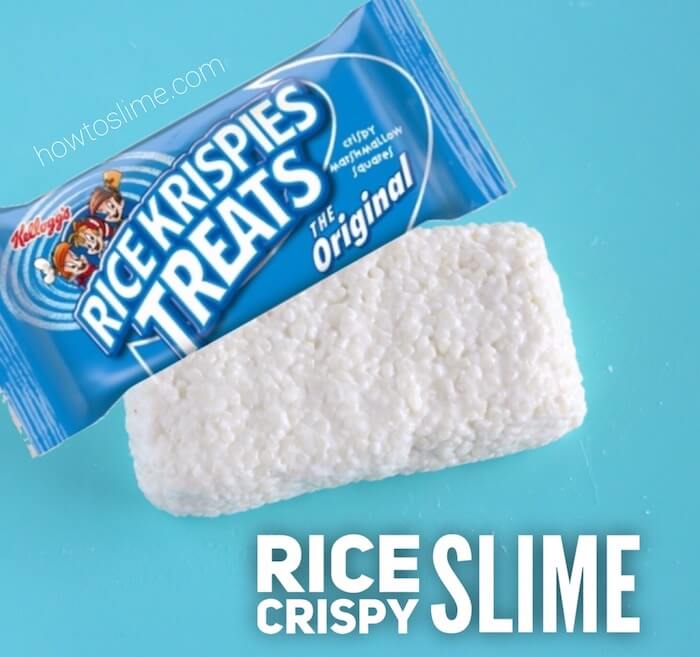 This Rice Crispy Slime is great for squeezing, crunching and molding. If you don't want to use rice, you can make a similar rice crispy slime using foam beads. Here is the recipe for Crunchy Floam Slime. Just add yellow food coloring instead of the one showing in the pictures. For making rice crispy slime using rice, follow this recipe bellow:
Ingredients
1/2 cup of PVA white glue
1 teaspoon of borax powder dissolved in 1 cup of warm water
Yellow food coloring
Short grain rice
How to make Rice Crispy Slime Recipe
Pour the white glue into a bowl and add the yellow food coloring. I only added one drop. Mix well to combine.
Start adding the borax mixture to the glue while stirring. Add activator until the slime forms. You can take the slime out of the bowl and knead with your hands when it's not too sticky.
Add the rice while the slime is still sticky, so it doesn't fall out. You can add the rice to the slime by placing the rice into a bowl and dripping the slime inside. Add as much rice as you like. If you add a lot of rice to the slime it will be crunchier and more moldable.
Add more activator if needed.
Keep the slime in an airtight container when not playing with it.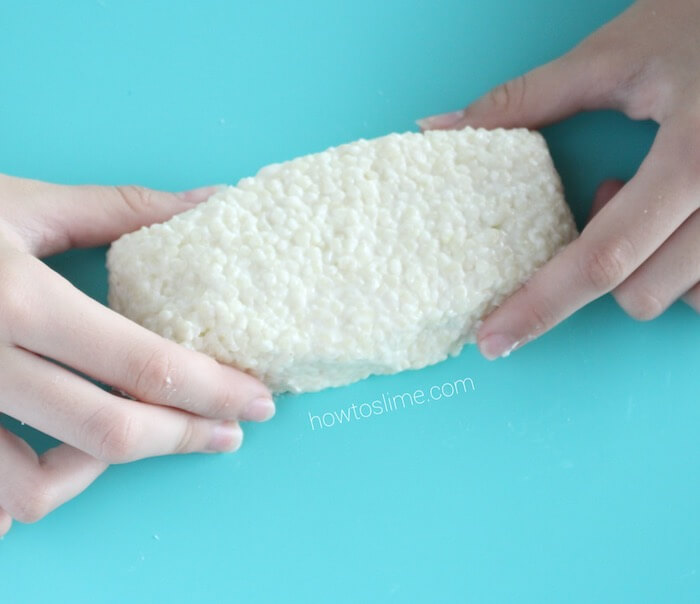 SaveSave
SaveSave