I was in the store the other day looking for slime supplies when I came across this Elmer's Gel Glue, so I had to buy it! It's a beautiful clear glue with a light blue color. The texture is somehow different than white glue. It's more similar to the clear glue but fluffier. After making the slime using the Elmer's Gel Glue I let it sit for a few days and it became more clear, as shown in the picture below. I really like it, it's pretty and stretchy.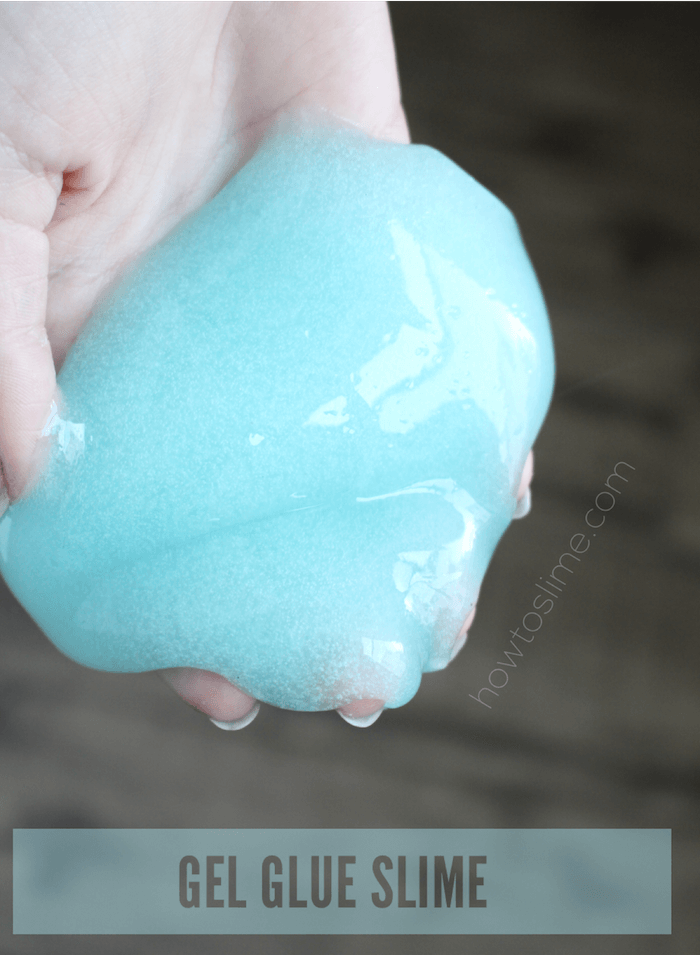 I don't think adding food coloring to gel glue slime would look good, but you can try. I would add some beads to make it crunchy, like the polyester beads to make slushie slime, or I could try adding instant snow to make ICEE slime. I will try it soon and show you how it turns out! But for now here is the 2 ingredient recipe to make slime using Elmer's Gel Glue, so easy and fun!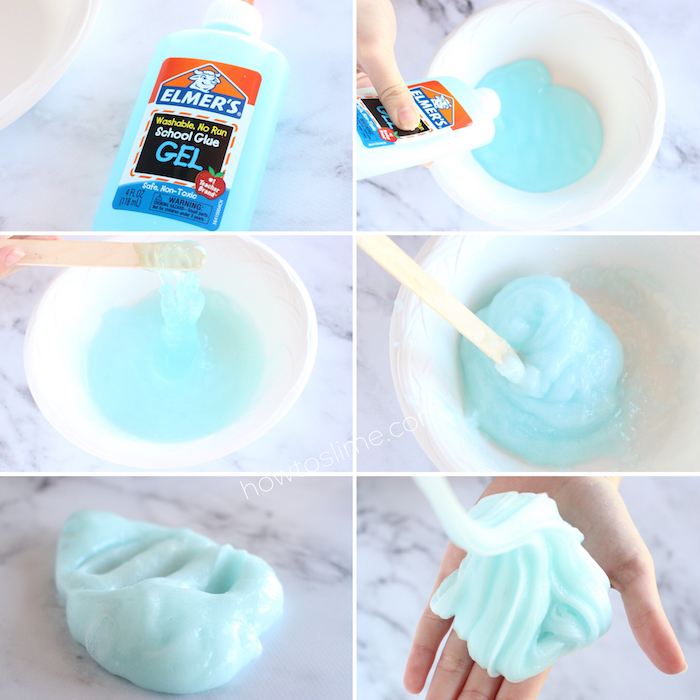 Ingredients
1 bottle of Elmer's Gel Glue
borax
Slime recipe using Elmer's Gel Glue
Make the borax mixture by adding 1 teaspoon of borax powder to 1 cup of warm water (hot tap water will work). Stir well to combine. Set aside.
Pour out the entire contents of Elmer's Gel Glue into a bowl.
Add some of the borax mixture to the bowl and stir. Keep adding until it begins to form. Use as much activator as you need to make the slime stretchy and not too sticky.
Put it in an airtight container and let it sit for at least 2 days so it becomes more clear.
SaveSave
SaveSave
SaveSave
SaveSave
SaveSave
SaveSave
SaveSave
SaveSave
SaveSave
SaveSave
SaveSaveSaveSave