Does your mom love roses? Do you love making slime? I have the perfect idea for Mother's Day! This Mother's Day Slime could be a great gift for her, don't you think? You could also add scent to the slime using rose essential oil or another flower scent. She will love it!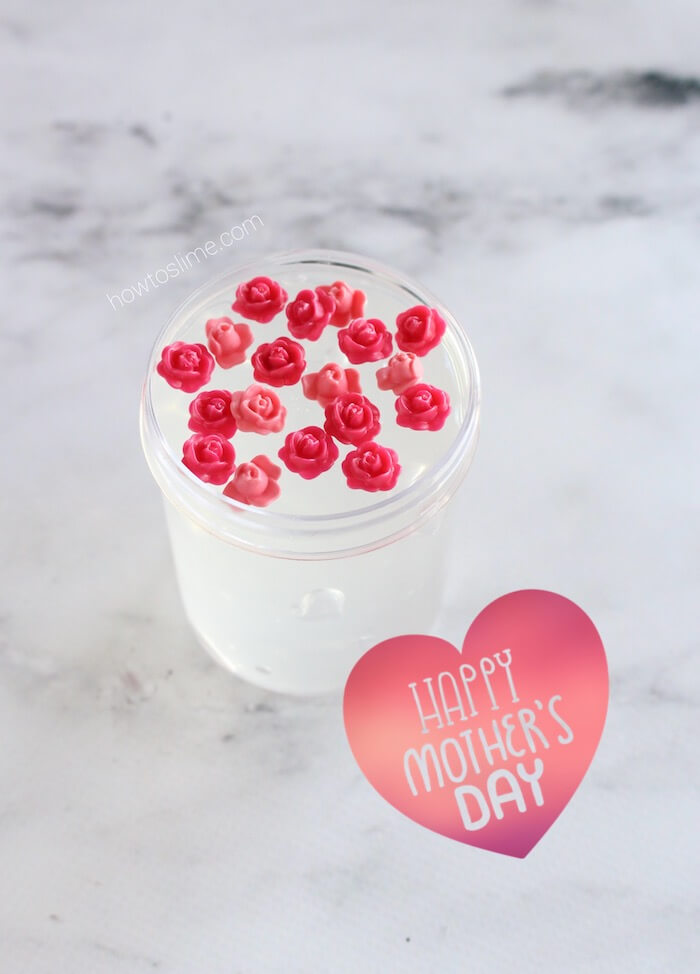 To make this Mother's Day Slime I used plastic roses from a Playmobil playset, but you could use any other ones that look similar, like flower cabochons made with resin. You can find flower cabochons in Etsy and other online stores.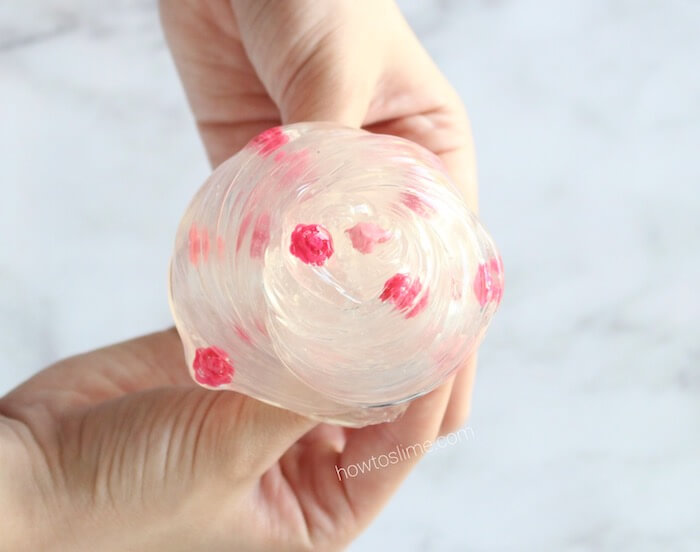 You can add roses (or your mom's favorite flower) to your Mother's Day slime. I made mine clear, but feel free to add any color you want. You can also add glitter!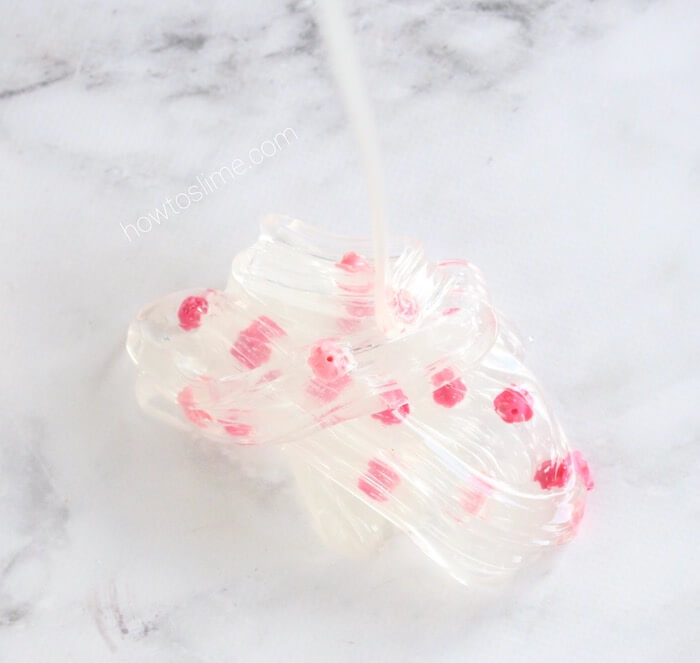 Ingredients
1 bottle of Clear Glue (5 oz/147 ml)
1 teaspoon of borax powder
Water
Rose flower cabochons
How to Make Mother's Day Slime
Mix 1 teaspoon of borax powder in 1 cup of warm water. Stir well until dissolved. Set aside.
Pour out the entire contents of Elmer's clear glue into a bowl.
Add 1/2 cup of water and stir well to combine.
Start adding the borax mixture while stirring. Keep adding activator until the slime forms. Don't use all of the borax mixture or your slime will become stiff. Just add as much as needed until your slime is no longer sticky.
Add the flower cabochons to the slime.
Put it in an airtight container. If you let it sit for a few days, it will become more clear.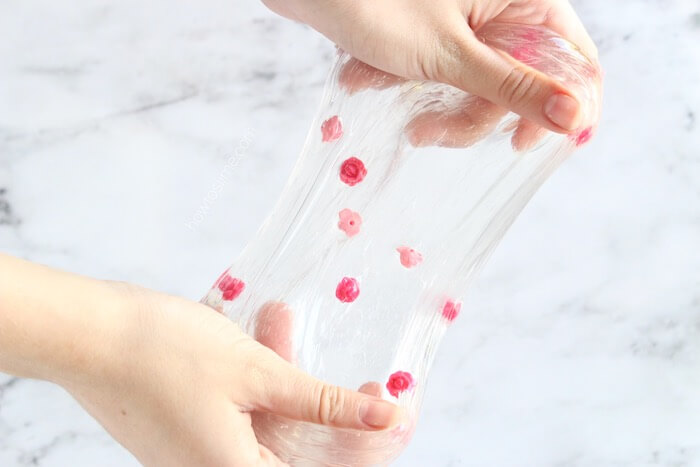 SaveSave
SaveSave
SaveSave