This Orange Fanta Jelly Cube Slime looks refreshing, doesn't it? Perfect for summer! I loved making this slime, it was so much fun. If you want to know how to make slime that looks like soda, you can follow this easy recipe. To make this beautiful orange color I mixed pink and yellow food colorings (pastel colors). To make the "ice cubes" I used magic eraser sponges, so now I have a pretty Jelly Cube Slime. Do you think it looks like real Fanta?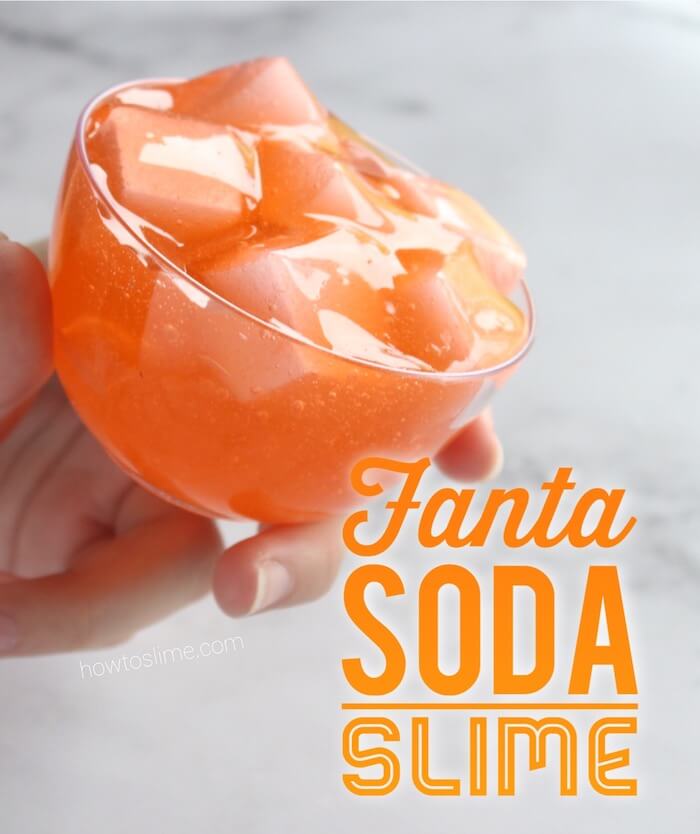 Try adding some orange scent to your Orange Soda Slime! You will love playing with this Jelly Cube Slime. Here is the recipe:
Ingredients
1/2 cup of PVA Clear Glue
1/2 cup of water
Slime activator (you can use 1 teaspoon of borax powder dissolved in 1 cup of warm water, clear liquid laundry detergent or liquid starch)
Orange food coloring (or pink and yellow to make orange)
Magic eraser sponge cut into cubes
How to make Slime that looks like Soda
Empty the clear glue into a bowl. Add 1/2 cup of water and stir well to combine. If you want a bigger slime, just use more clear glue and same amount of water as glue.
Add a few drops of food coloring and stir well.
Start adding the activator to the bowl and stir. I used borax, but feel free to use any slime activator you like.
Keep adding little by little activator until the slime begins to form, but don't add too much or the slime will become stiff.
Add the cubes to the slime while it's sticky, so they don't fall out. Then, add more activator if needed, until the slime is no longer sticky.
Store in an airtight container and let it sit for a few days so it becomes more clear.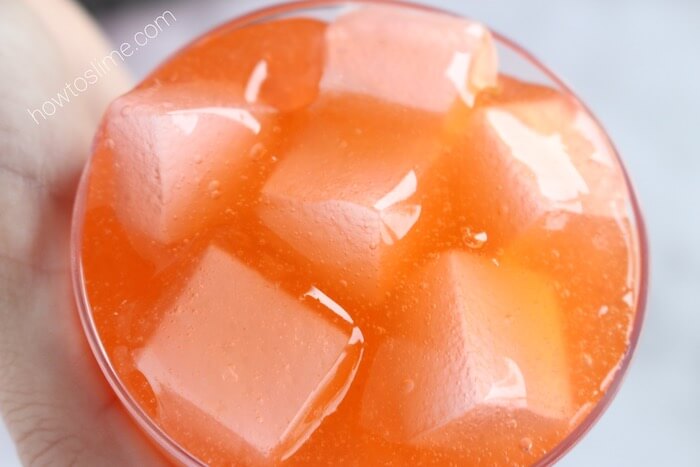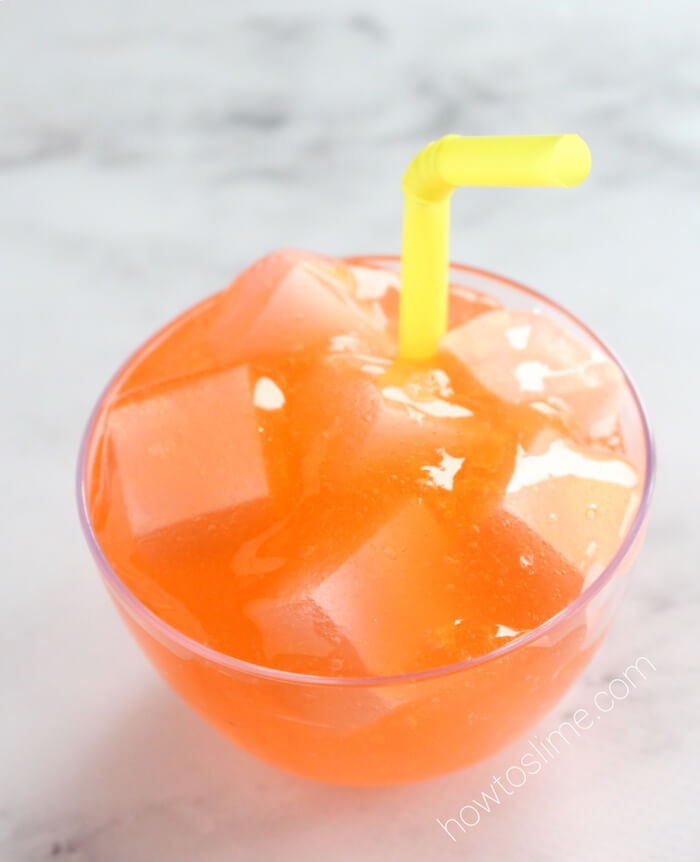 SaveSave
SaveSave
SaveSave
SaveSave
SaveSave