If you already know how to make slime but want to try something new, you are going to love this Kinetic Sand Slime, the texture is amazing! Mixing kinetic sand with slime is very satisfying, but please be aware that it's not an easy slime to make. Getting the right texture can be tricky and takes a long time, but be patient and you will love it!
You need to have some activator on hand while adding the kinetic sand to the slime. If the slime gets to hard what I did was I added about three squirts of lotion to get the perfect sandy texture. But while adding the kinetic sand, the slime became very sticky again. So just keep kneading the slime while adding activador, lotion and kinetic sand as needed until you get your desired texture.
It was definitely worth the time it took me to make this slime because when I touched it, it reminded me of the sand at the beach! I could play with this slime all day. To make Kinetic Sand Slime you can use clear glue or white glue. I used clear glue and it worked very good.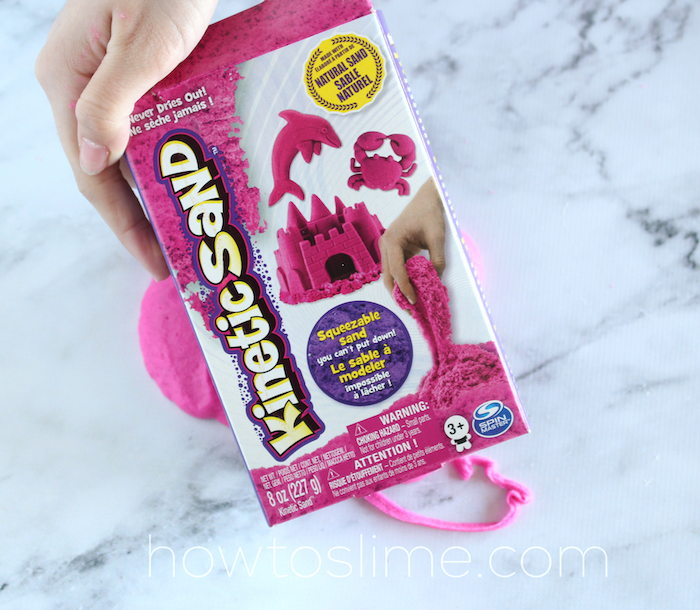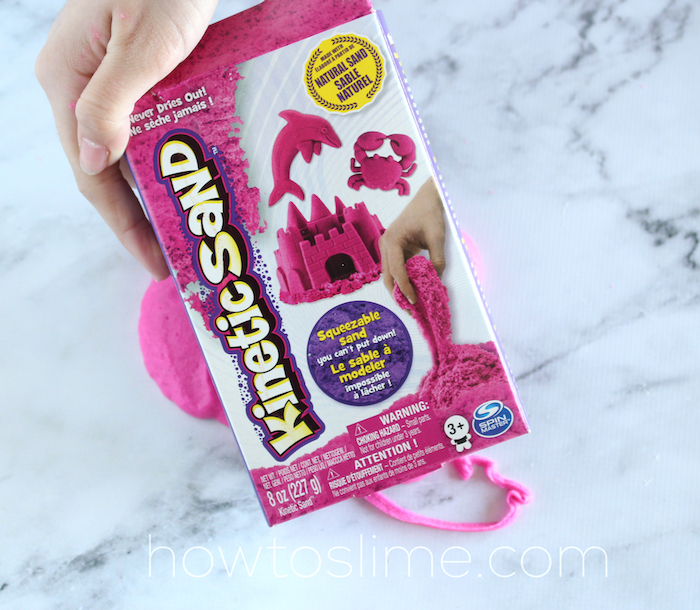 Ingredients
Clear or white glue
Kinetic Sand (I used a pink one that I found at the store)
Activador
Lotion
How to Make Slime with Kinetic Sand
Make the borax mixture. Add 1 teaspoon of borax powder to 1 cup of warm water (hot tap water is ok). Stir very well until it dissolves completely. Set aside. If you prefer, you could use any other type of slime activator instead, as liquid starch or detergent.
Put the glue into a bowl and start adding some of the borax mixture while stirring. Keep adding activator and mixing until the slime begins to form. You can knead it with your hands when it's not too sticky. Add as much activator as you need so the slime is no longer sticky.
Start mixing the kinetic sand with the slime while kneading with your hands. If the slime becomes too sticky you will need to add more activator. If it becomes too hard you can add some lotion. Keep adding as much kinetic sand to the slime as you want, until you get the texture you like.
Have fun with your kinetic sand slime! And keep it in an airtight container when not playing with it.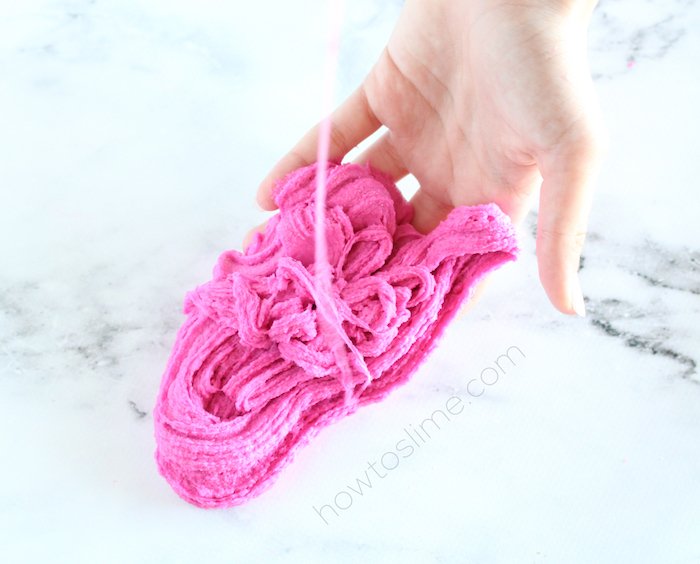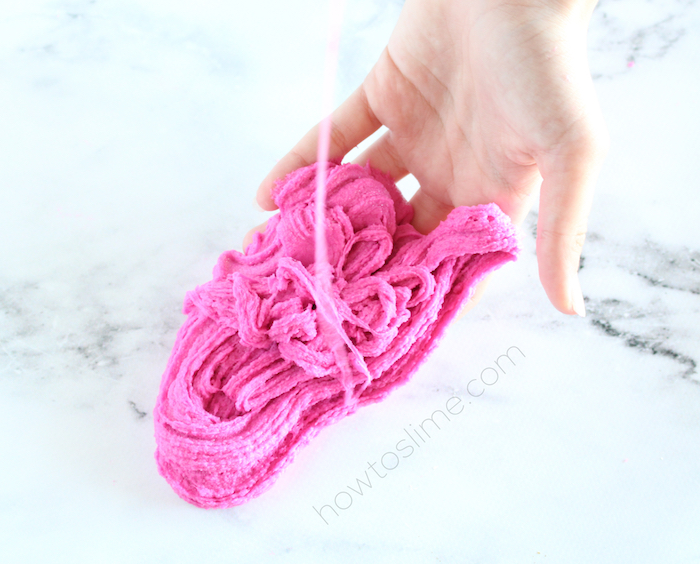 SaveSave
SaveSave
SaveSave
SaveSave